As the oldest performing arts organization in Winston-Salem, The Little Theatre of Winston-Salem has presented professional-quality community theatre for more than 80 years. Generations have experienced spectacular productions as audience members, as well as the thrill of collaborating and creating onstage and backstage. As a fundamental part of Winston-Salem's cultural scene, we invite everyone in the community to exercise their imaginations, stretch their creative muscles, and experience the transformative magic of live theatre. Discover more at LTofWS.org!
89th Season!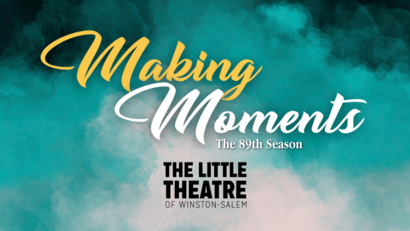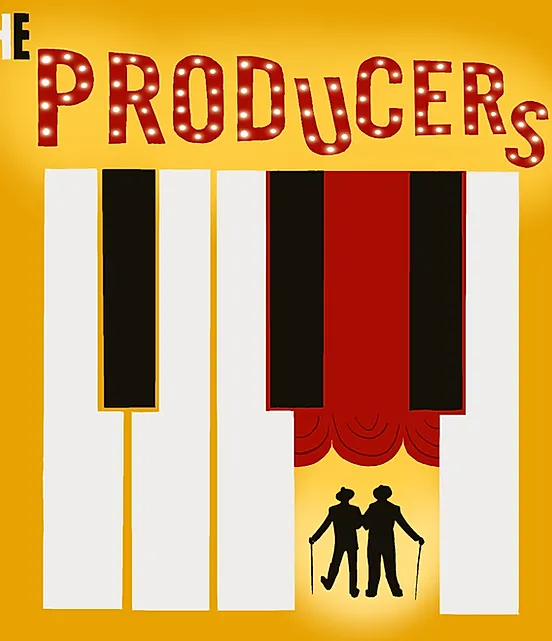 The Little Theatre's 89th Season continues in October, when a down-on-his-luck Broadway producer and his accountant concoct a flop as the perfect financial swindle. Their plan, however, gets entirely out of hand when their magnum opus becomes a hit in the musical comedy The Producers, with book by Mel Brooks & Thomas Meehan and music & lyrics by Mel Brooks (October 20-22, 26-29 & November 2-5, 2023; Hanesbrands Theatre).
The holidays will fill you with cheer when The Little Theatre presents the return of New York Times bestselling novelist and Winston-Salem local Charlie Lovett's sold-out adaptation of Charles Dickens' A Christmas Carol (December 7-10 & 1417, 2023; Reynolds Place Theatre).
The season will continue in 2024 with the comedic drama, Trouble in Mind, by Alice Childress. Set in the 1950s, Trouble in Mind is a provocative and amusing drama about the complications of race and art that follows Wiletta Mayer, a talented black actress who finally lands a role in a Broadway play, only to realize it may not be the role of her dreams (February 16-18 & 22-25, 2024; Hanesbrands Theatre).

The Little Theatre of Winston-Salem is excited to announce its expanded 89th Season, which showcases five plays and two musicals between September 2023 and June 2024. Additionally, the Spotlight Series will return, this time shining the light on two plays by female playwrights. With a broad array of shows, this season will have volunteers and patrons alike "Making Moments" as they enjoy everything from hilarious comedy hijinks and mesmerizing poignant dramas to show-stopping musicals.
In March, the theatre company will present Charlie Lovett's world premiere adaptation of Escaping Dreamland, based on his novel of the same name. In this extraordinary story of friendship, three aspiring writers confront the secrets they have kept from one another as they explore the vibrant city at their doorstep, from the Polo Grounds to Coney Island's Dreamland (March 15-17, 2024; Hanesbrands Theatre).
Continuing the season in May, The Little Theatre will bring Ripcord by David Lindsey-Abaire to the stage. This is a thrilling tale of two senior women who become entangled in an intense rivalry that escalates into a deadly game of one-upmanship as they compete for the best room at their senior living facility (May 10-12 & 16-19, 2024; Hanesbrands Theatre).
The season will conclude with the inspiring jukebox musical, Beautiful: The Carole King Musical, with book by Douglas McGrath and music and lyrics by Gerry Goffin & Carole King, Barry Mann & Cynthia Weil. From Carole Klein, a spunky, young songwriter from Brooklyn with a unique voice, to Carole King, one of the most successful solo acts in popular music history, this musical takes you on the ride of a lifetime (June 7-9, 13-16 & 20-23, 2024; Hanesbrands Theatre).
Our Spotlight Series returns this season, shining a light on female playwrights Katori Hall and Amy Herzog. Katori Hall's The Mountaintop reimagines the final night before the assassination of Dr. Martin Luther King Jr. (January 19-21, 2024; Mountcastle Forum). Amy Herzog's Belleville follows the story of Zack and Abby, an American married couple living in Paris, ready to start a new life together. They slowly drift apart when Abby begins to question her husband's fidelity and sets out on a dangerous mission in search of answers (March 8-10, 2024; Mountcastle Forum).
The Little Theatre is offering an Anytime Pass, which includes 6 completely flexible tickets which are good for any of the shows in the 2023-24 Season, plus a ticket to our bonus production, Escaping Dreamland, for $130, plus taxes & fees, for adults, as well as a Premier Anytime Pass. Premier seats are aisle seats in rows A-G. With the Premier Anytime Pass, patrons will have first access to these popular seats. This package gives patrons 6 completely flexible tickets, good for any of the shows in our 2023-24 season, plus a ticket to our bonus production, Escaping Dreamland, for $145 (plus taxes & fees). Discounts are available for full-time students and seniors 65+. Additional benefits to purchasing either of these passes include discounts on additional single tickets and the ability to reserve seats before the general public. Single tickets, which range from $11-27 (plus taxes & fees), are on sale!
For further information or to purchase tickets, please visit LTofWS.org or call (336) 725-4001.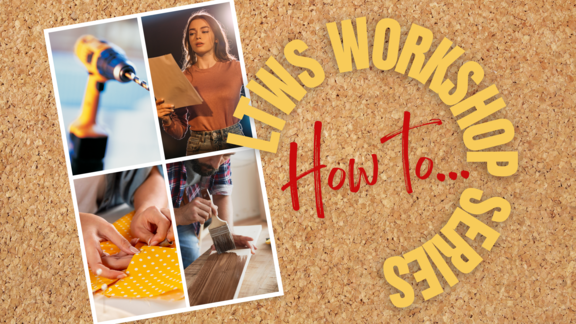 The Little Theatre of Winston-Salem Announces New Workshop Series
The Little Theatre of Winston-Salem will offer a series of free "how to" classes for the community beginning in May. The LTWS Workshop Series will explore and teach various aspects of technical theatre, from scenic painting to auditions to working as a backstage dresser and more. Everyone is welcome (please check age restrictions) and no experience is necessary. Sign-ups are available online at LTofWS.org or by calling (336) 725-4001.

"Historically, existing Little Theatre volunteers have taught new volunteers how to 'do theatre' – whether on stage, backstage or in the shops – and our goal for this series is to continue that tradition," explained LTWS Volunteer Coordinator Kristina Ebbink. "Through a variety of 'how to' classes, we'll be teaching new skills to anyone in the community who wants to learn. They'll meet our staff and other volunteers. Maybe they'll want to use their new skills to volunteer or maybe it will just be a fun experience. Either way, they'll know a bit more about how our shows are brought to the stage and what an important role our volunteers play in the process."

Details and registration for these classes will be provided soon.
All LTWS "How To" Workshops are designed for the community and no previous experience is required to
participate. While there is no cost for any of the workshops, space is limited, so reservations are required. To RSVP, please visit LTofWS.org or call (336) 725-4001.