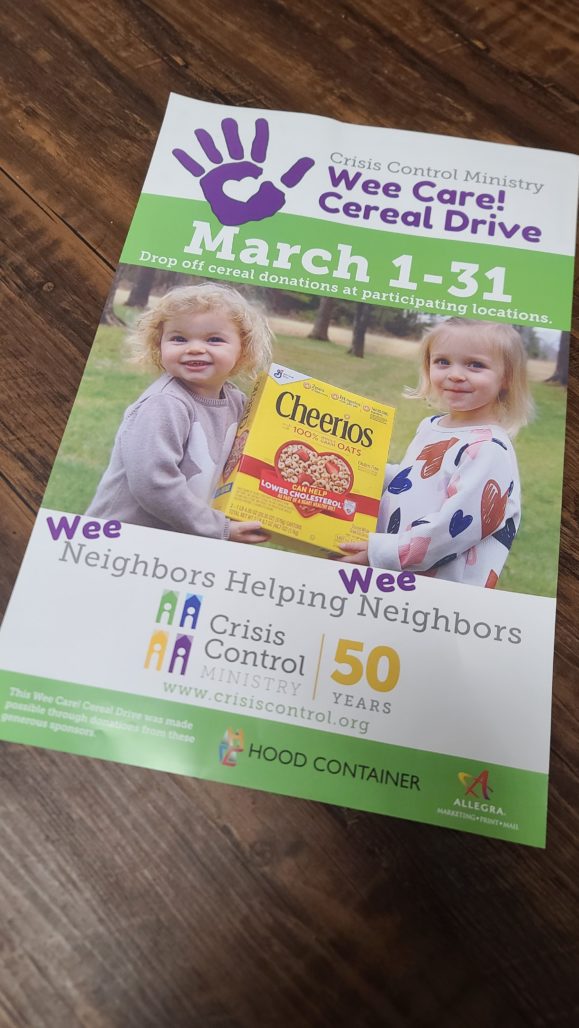 Wee Care Cereal Drive – March 1-31, 2023
Every March, schools in our area are drop-off points for the Wee Care! Cereal Drive and you can help. Pick up an extra box or two of cereal and let your kiddos bring them to school or check online for drop-off points in the area. Wee Neighbors Helping Wee Neighbors for 50 Years! Thanks to Hood Container and Allegra Marketing-Print-Mail for their generous sponsorship!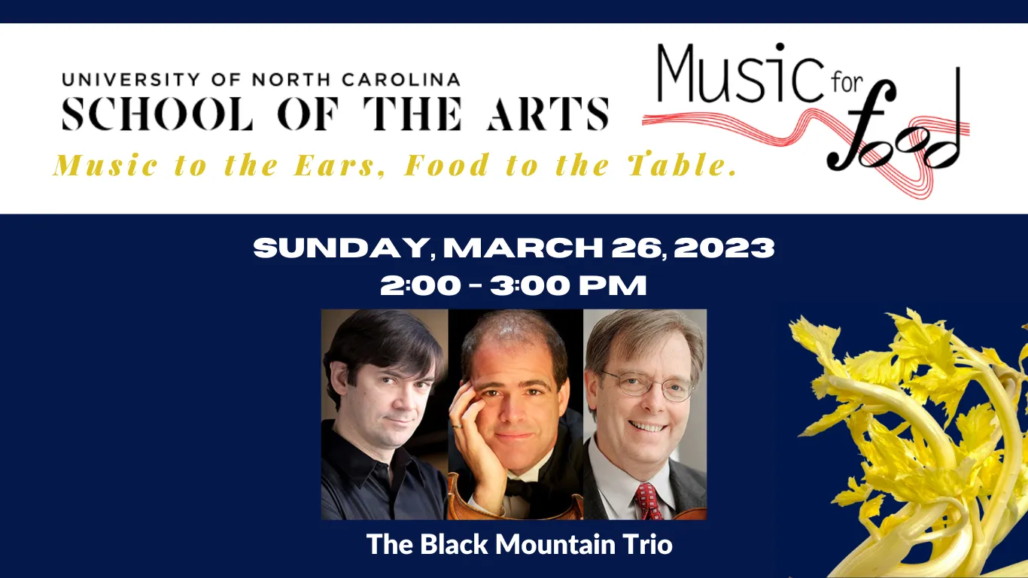 Music For Food Concert – March 26, 2023
The Black Mountain Trio presents Music For Food concert to raise food and funds to support Crisis Control Ministry's food pantries in Winston-Salem and Kernersville. The concert is from 2 – 3 pm at Augsburg Lutheran Church at 845 W. Fifth Street in Winston-Salem.
The Black Mountain Trio consists of University of North Carolina School of the Arts, School of Music faculty: pianist Dmitri Vorobiev, violinist Kevin Lawrence, and cellist Brooks Whitehouse. The trio will be preforming the following pieces:
Piano Trio no. 2 in C minor, Op. 66 Felix Mendelssohn (1809-1847)
Allegro energico e con fuoco
Andante espressivo
Scherzo: Molto allegro quasi presto
Finale: Allegro appassionato
The Black Mountain Trio is named to honor the vision of Black Mountain College, a vibrant artistic and educational institution that enriched the cultural history of North Carolina during the middle of the 20th century. Each member of the trio has dedicated a significant part of his career to the musical life of North Carolina, and all currently teach at the University of North Carolina School of the Arts. The ensemble has performed in North Carolina, South Carolina, Vermont and Ohio, as well as Beijing and Shenzhen, China.
The concert is free, but a suggested donation of $20 or 5 non-perishable food items is encouraged.
Sunday, March 26
2:00 pm – 3:00 pm
Augsburg Lutheran Church
845 W. Fifth Street
Winston-Salem, NC
Visit Crisis Control for details!